"In order to carry a positive action we must develop here a positive vision." Dalai Lama
How We Treat
Internal Family Systems
The Internal Family Systems (IFS) is an evidence-based model of therapy, developed by Richard C. Schwartz, PhD LMFT. This model of psychotherapy offers a clear, non-pathologizing, and empowering method of understanding human problems.
The Internal Family Systems (IFS) an evidence-based model of therapy, developed by Richard C. Schwartz, PhD LMFT. This model of psychotherapy offers a clear, non-pathologizing, and empowering method of understanding human problems. This approach, helps clients make sense of their life experience in a safe and collaborative way. Recognizing that each of us has access to an inward spiritual presence that supports the notion that human beings are resilient and have inner resources of self -love and self-regulation. In other words, people are self-protective, not self-destructive. IFS is based on the notion that we all have multiplicity. If you have ever found yourself thinking, "a part of me…" you can begin to understand your multiplicity. While we all do this, usually we do not have a developed awareness of our "parts." There are several different models of therapy that involve working with different parts of self. IFS focuses on the naturally protective function of parts of ourselves, and what those parts are trying to protect us from. There is no such thing as a bad part, the intent is to protect ourselves from emotional discomfort or pain. An IFS therapist's role is to help you to become familiar with your parts, and in the process deepen your capacity for your own healing. As a temporary guide, reintroducing you to your internal system and then honoring the your innate ability to lead the process.
We invite you to consider that issues bringing you to therapy could be different parts of your system that are trying to get your attention. As this process challenges you, you are likely to become overwhelmed by a variety of feelings, which can be difficult to manage alone. The IFS therapist's role is to help you to slow down and develop greater understandings of the multitude of parts that are demanding your attention, by helping you map them out, learn about and understand their role in your system. In the process, you will get to know and understand different aspects of yourself, allowing for greater self-compassion and forgiveness, all of which are essential elements of positive and effective change. You will then be able to both witness and heal (unburden) parts of your internal system. We know that IFS therapy is indeed facilitating permanent change in our clients.
Eye Movement Desensitization and Reprocessing (EMDR)
An evidenced based intervention that can reduce the emotionality connected to specific memories of trauma and other disturbing events in one's life. Combined with ongoing psychotherapy, it can move the healing process forward when talk therapy is not enough.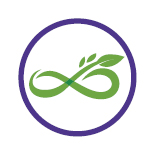 Sensorimotor Psychotherapy
Experiences of trauma are often not remembered as normal memories, but stored in the body. In therapeutic work, sensorimotor techniques help individuals heal from trauma by learning to use their body as a resource.
Psychodynamic Therapy
Psychodynamic therapy is the psychological interpretation of mental and emotional processes. It aims to address the foundation and formation of psychological processes. In this way, it seeks to reduce symptoms and improve people's lives.
Core Principles of Psychodynamic Therapy
 In psychodynamic therapy, therapists help people gain insight into their lives and present-day problems. They also evaluate patterns people develop over time. To do this, therapists review certain life factors with a person in therapy:
Emotions
Thoughts
Early-Life Experiences
Beliefs
Recognizing recurring patterns can help people see how they avoid distress or develop defense mechanisms to cope. This insight may allow them to begin changing those patterns.

The therapeutic relationship is central to psychodynamic therapy. It can demonstrate how a person interacts with their friends and loved ones. In addition, transference in therapy can show how early-life relationships affect a person today. Transference is the transferring one's feelings for a parent, for example, onto the therapist. This intimate look at interpersonal relationships can help people understand their part in relationship patterns. It may empower them to transform that dynamic.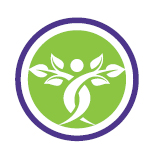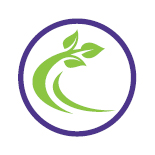 Cognitive Behavioral Therapy
Cognitive behavioral therapy (CBT) was first pioneered by Dr. Aaron Beck. CBT is a type of psychotherapeutic treatment that helps patients understand the thoughts and feelings that influence behaviors. CBT is commonly used to treat a wide range of disorders, including phobias, addictions, depression, and anxiety.
Cognitive Behavioral Therapy Basics
The underlying concept behind CBT is that our thoughts and feelings play a fundamental role in our behavior. For example, a person who spends a lot of time thinking about plane crashes, runway accidents and other air disasters may find themselves avoiding air travel.

Cognitive behavior therapy is generally short-term and focused on helping clients deal with a very specific problem. During the course of treatment, people learn how to identify and change destructive or disturbing thought patterns that have a negative influence on behavior and emotions.

The goal of cognitive behavior therapy is to teach patients that while they cannot control every aspect of the world around them, they can take control of how they interpret and deal with things in their environment.
Play Therapy
Play Therapy is an effective and developmentally appropriate intervention for addressing the difficulties young children often face. In this form of therapy, a therapist encourages a child to explore life events that may have an effect on current circumstances, in a manner and pace of the child's choosing, primarily through play but also through language.  Play therapy can help children communicate, explore repressed thoughts and emotions, address unresolved trauma and experience personal growth.
"Play Therapy is based upon the fact that play is the child's natural medium of self expression…It is an opportunity which is given to the child to 'play out' his feelings and problems just as in certain types of adult therapy an individual 'talks out' his difficulties." -Virginia Axline

Play Therapy can be a primary intervention or as supportive therapy for:
Behavioral problems, such as anger management, grief and loss, divorce and abandonment, and crisis and trauma.
Behavioral disorders, such as anxiety, depression, attention deficit hyperactivity (ADHD), autism or pervasive developmental, academic and social developmental, physical and learning disabilities, and conduct disorders.
Research suggests that play therapy is an effective mental health approach and works best when a parent, family member, or caretaker is actively involved in the treatment process.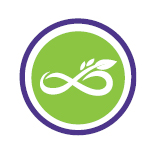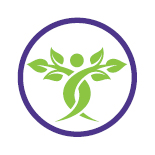 Intimacy from the Inside Out©
Intimacy From the Inside Out© is a psychotherapy method using a systemic approach to heal, improve, and deepen relationships. The IFIO method combines deep intrapsychic work along with interpersonal exploration. It's a powerful psycho-spiritual model with applications for work with couples and individuals. IFIO is an experiential model of couple's therapy that draws primarily from The Internal Family Systems (IFS) model of psychotherapy, but includes aspects of psychodynamic theory, systems thinking, neuroscience and mindfulness practices.
This model was born out of a desire to carry the concepts of IFS into a relational setting and to use the intimate relationship itself as a vehicle for growth and healing of the individual, as well as the couple.
Attachment, Self Regulation, Competence: A Comprehensive Framework (ARC)
ARC is a trauma focused intervention designed to work with adolescents and their families who have experienced traumatic events. ARC targets three areas impacted by trauma – attachment, emotional regulation, and competency – to foster healing and resiliency through the use of various clinical strategies that can be used individually, in groups, and with youth and their caregivers.
Learn More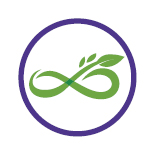 DBT Informed Therapy
Dialectical behavior therapy (DBT) is a modified form of cognitive behavioral therapy (CBT). The main goals in DBT are to help individuals acquire the skills to cope with stress, increase mindfulness to live in the moment, learn to regulate emotions, and improve relationships with others. DBT is focused on balancing acceptance and change skills in pursuit of life worth living goals. DBT was originally developed to treat borderline personality disorder, but has been adapted to treat other mental health conditions and can be helpful for individuals who have difficulty regulating their emotions or engage in self-destructive behaviors.