"Never stop learning, because life never stops teaching."
Workshops
Workshops at Ivy Counseling Group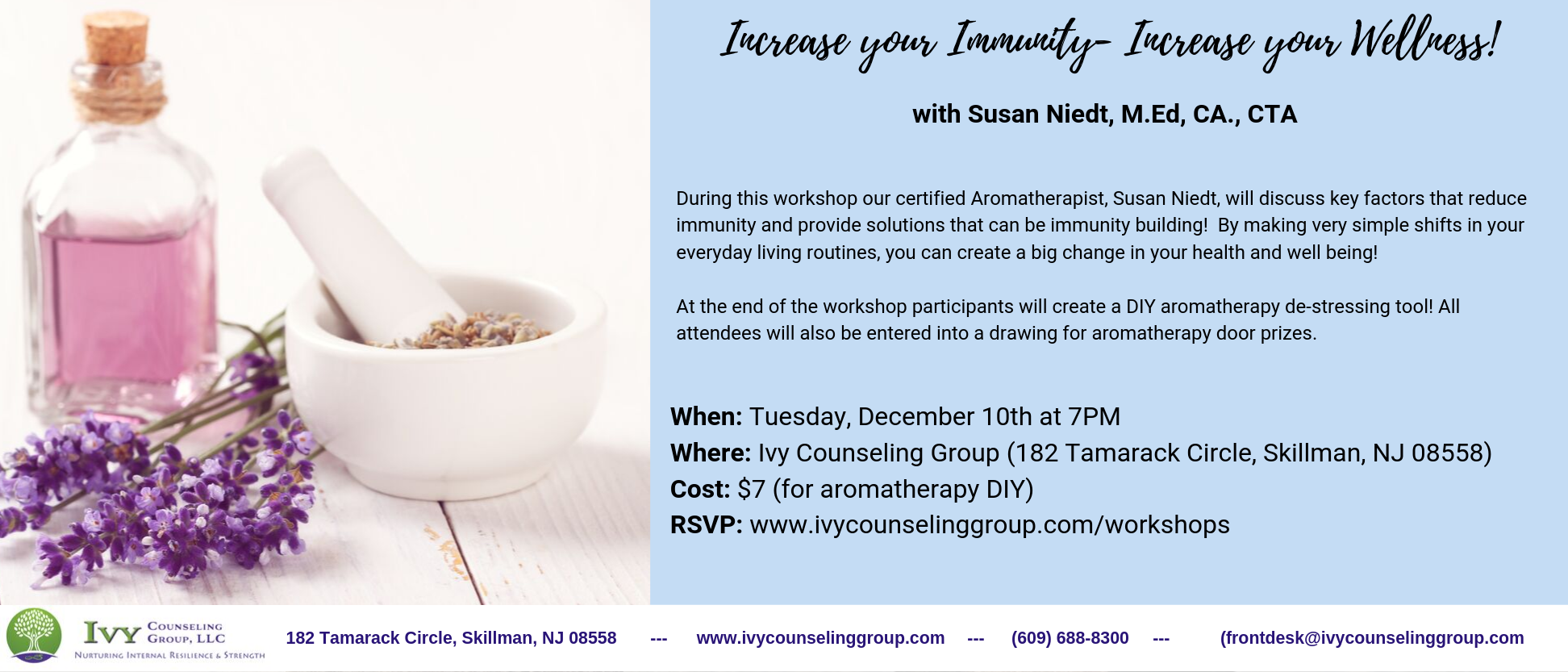 Additional Events
Please note that the events in this section are not hosted by Ivy Counseling Group; any questions or concerns should be directed to the hosting organization.
Mindful Eating Workshop with Katie Gaffney, RDN
Wednesday, December 4th 7PM; Princeton Fitness and Wellness Center (1225 State Road, Princeton, NJ 08540)
Are there times when you feel like you are unaware of what and when you are eating? Would you like to feel better about your food choices? When you become more mindfully aware of what you are eating, you can make food choices that are more balanced and enjoyable. Join Katie Gaffney, RD, Registered Dietitian with Penn Medicine Princeton House Behavioral Health, for this informative session that will help you eat more mindfully.
To register and for more information, please visit the Princeton HeathCare Services website.