"Never stop learning, because life never stops teaching."
Workshops
***Please note that this workshop is now full, and if you would like to be added to the waitlist, please complete the form below.***
Psychotherapy is very useful for uncovering the roots of depression, anxiety, PTSD and other mental health conditions. Recent studies in neuroscience have changed our understanding of the brain and we have discovered that here are other ways, in addition to talk therapy, that can relieve the physical and mental distress that people experience in life.
In this workshop you will learn what chronic and toxic stress can do to your brain and how past traumatic events can be stored in the body. You will learn and practice gentle yoga, mindfulness, and breathing techniques to help you rewire your brain, live in the present moment and be more present in your body.
Participants will be provided instructions for yoga, mindfulness, and breathing exercises that they can use at home to support healing and wellness. Wear comfortable clothes and bring your yoga mat and a firm pillow suitable for sitting on the floor. Chairs will also be available.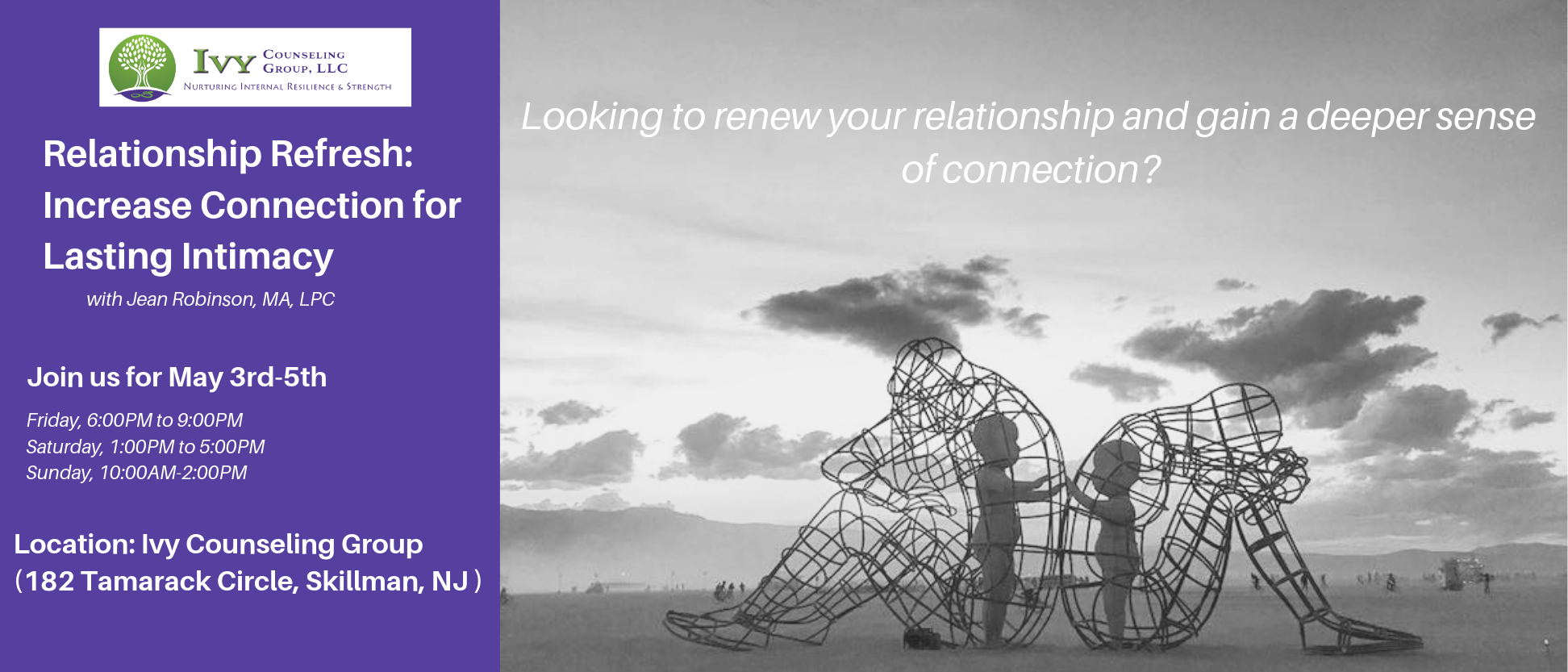 Are you looking to…
• enhance the quality of your relationship?
• explore difficulties in a safe environment?
• develop greater safety & trust?
• become emotionally & physically closer?
• build a lasting bond?
Through our workshop, learn tools to:
• build a strong, supportive connection
• understand each other's perspective
• share & express what's important to you
• identify patterns in your relationship
• heal repetitive disagreements
• have the difficult & necessary conversations
If you would like more information on this workshop or if you are interested in registering, please fill out the form below or give the front desk a call at (609) 688-8300.