"Never stop learning, because life never stops teaching."
Workshops
Workshops at Ivy Counseling Group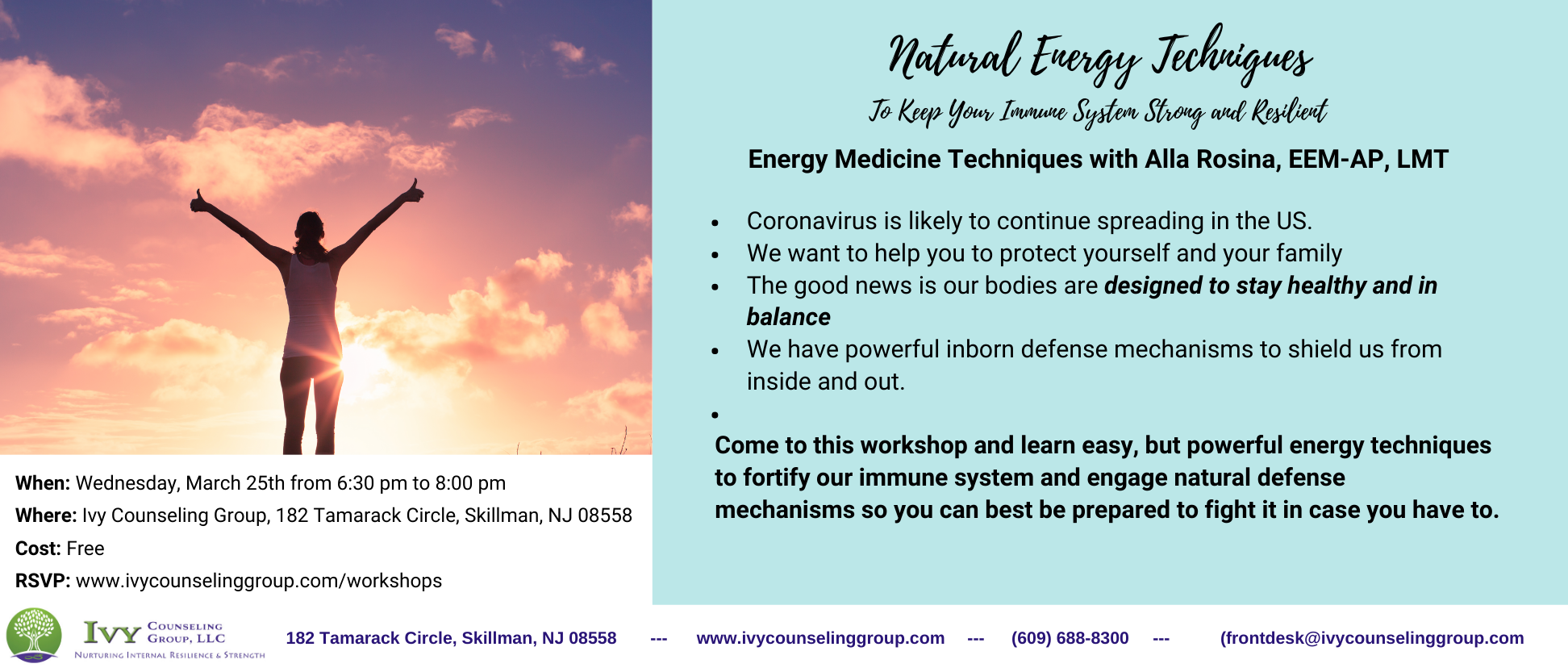 Additional Events
Please note that the events in this section are not hosted by Ivy Counseling Group; any questions or concerns should be directed to the hosting organization.
Kids Can Cook! Preparing Afternoon Snacks
with Katie Gaffney, RD
When: Wednesday, March 18th from 6:00 pm to 7:00 pm
Where: Princeton Fitness and Wellness, 1225 State Road, Princeton, NJ 08540
Cost: Free
Participants can make their own tasty, energy-boosting, nutritious snacks, and have a chance to sample them at this fun-filled session led by Katie Gaffney, RD, a registered dietitian with Ivy Counseling Group and Penn Medicine Princeton House Behavioral Health.